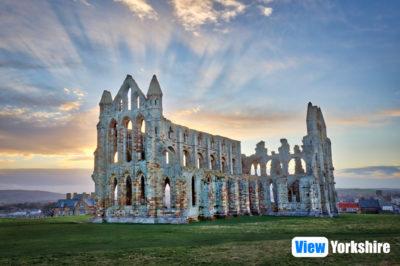 Whitby as we know it, a beautiful town, harbour and abbey, is a product of development over centuries. The reason for its existence was almost certainly due to the creation of the abbey.
The abbey, established in or before A.D. 657,  was incredibly important, as it was a foundation of the royal house of Northumbria, the most powerful of the kingdoms of England at the time. A large community was established here and prospered for the next two centuries. In the end it was the invasion of the Danish Vikings which drove out the community and led to the abandonment of the abbey.
Large scale excavation of the site between 1920 and 1925 revealed the layout of the abbey, but unfortunately these excavations were carried out by unskilled labourers, and so the plans do not date the different parts of the abbey accurately, so it is unknown which part was built when, and whether there were extensions, or whether the abbey remained largely the same for its period of use.
The first Abbess of the abbey was St Hilda, of the royal house of Northumbria, and her great wisdom drew many kings to her for advice.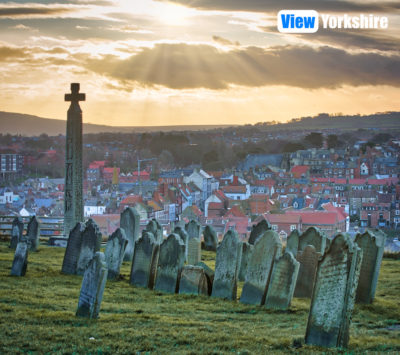 The abbey was also home to Caedmon, the earliest poet whose name is known. He was an elderly man who cared for the animals at the abbey. In the abbey it was custom for those present at dinner to sing. As Caedmon knew no songs he would not join in and would always go home. However, on one occasion he dreamt that a man asked him to sing about "the beginning of things". Caedmon spontaneously composed and sang verses in Old English.
The next morning he told the Abbess of his new gift and he was given sacred history or doctrine to put into verse, which he quickly did. In due course he joined the monastic community himself. Caedmon's Cross stands in the grounds of St Mary's Church.
In 1993 English Heritage excavated the Abbey. The Abbey is now in ownership of English Heritage and a full breakdown of the Abbey's history can be found on their website here.
Thank you to View Yorkshire for permission of use of photographs.
Thanks you for reading our blog.  We look forward to welcoming you to our cafe.