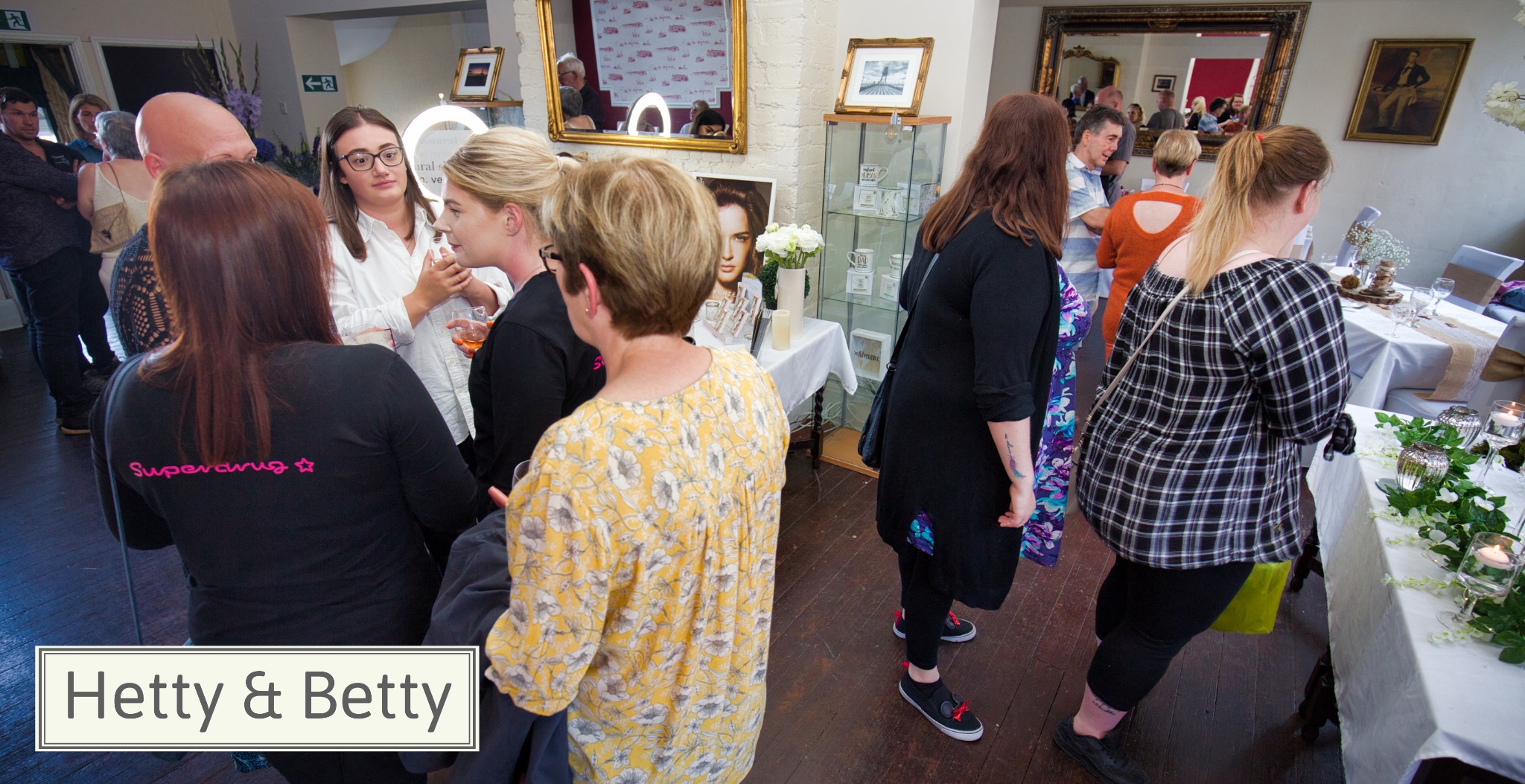 We are so pleased to have officially reopened the Ballroom at our fantastic launch event.
The cafe here at H&B has served traditional fish and chips since 1928, making it the oldest serving cafe in Whitby. It was formally known as Mill's Cafe.
During the 1940s and 50s, the upstairs ballroom was used for many special occasions such as wedding receptions, birthday parties, wakes, parties and dances.  Over the years, the cafe was a travel to destination in Whitby.
Over time the cafe changed hands, and name. During the last few years the cafe had only been opened sporadically. The ballroom sadly became a forgotten place… Until now!
Our Ballroom was dressed to impress as we welcomed guests and VIPs from across Whitby, and they were not disappointed by its beauty.
As part of the launch we asked local wedding suppliers to showcase their work so that our visitors could see how our beautiful Ballroom is the perfect venue for weddings, Christenings and events of all kinds.
Some remembered it from its past glory days and regaled us with stories of past memories and events, but for most it was the first time they had visited.
Many of guests spoke enthusiastically about its atmosphere and stunning mirrors, especially the ornate Captains mirror that takes pride of place.
The Ballroom has come back to life, and is ready once again to be a very special place where memories are made.
Why not visit for yourself, and enjoy a special Afternoon Tea, at one of our Ballroom events.